Virtual Reality and Immersive Media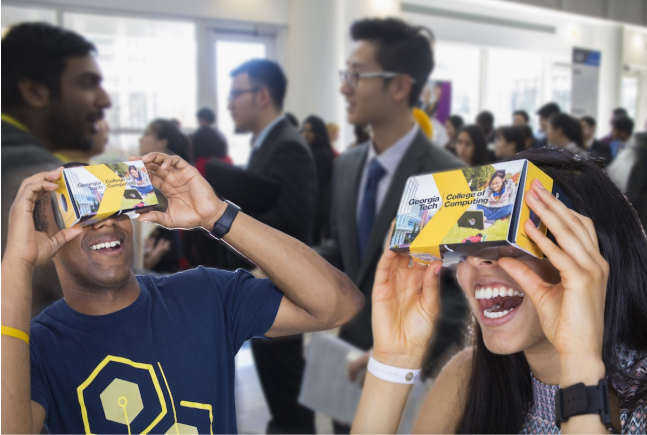 VR experiences are opportunities for all institutions, companies, and organizations to share their vision, activities, and accomplishments in a visual medium that places the viewer in the driver's seat. VR experiences can drive recruitment, attract customers, and save a moment of beauty.
From the onset, we built our VR platform to work anywhere on earth. We've put our expertise to build a tour that performs equally well within the Great Firewall of China, the United States, Europe, and the African continent.
Find Talent
Exhibit state of the art technology

Advanced labs

Comfortable work environments

Engaging classrooms
Attract clients
Show off luxurious hotel rooms and amenities

Advertise commercial real estate

Share the beauty of national landmarks and destinations

Promote the excitement of your adventure
Memorable Moments
Capture the breath-taking moment of sport

The emotion of the theatre

The beauty of a marriage

The energy of dance
CAMPUS 360
We built Campus 360 with one goal in mind: democratizing access to the campus visit experience. Every school deserves the opportunity to powerfully show their story and what makes their campus unique -- this is now possible and affordable with VR technology.
Campus 360 operates independently on servers around the world (including within China) enabling us to provide universities seamless access to every student.
THE VR CAMPUS TOUR CHECKLIST
Mobile Adoption
Make sure that your footage can be displayed on an app or on a mobile device with the compatibility of VR goggles.
Localized Content
Make sure that your embedded introductions, voiced guides, and videos are translated
Layered Interactions
Make sure that you include pop-up videos, AR guides, or a 360-degree video for a comprehensive tour experience.
It connects humans to other humans in a profound way that I've never seen before in any other form of media. And it can change people's perception of each other. And that's how I think virtual reality has the potential to actually change the world.
Chris Milk